Argentine Tango in Oslo
Tangopraxis promotes argentine tango in Oslo by organizing milongas and offering tango courses for beginners as well as seasoned dancers. Tangopraxis also offers private lessons, and organizes seminars and festivals.

Upcoming events:Milonga Social rest of the year
Friday 8.12.,Thursdays 14.12., 21.12.
For information on Romjulstango 27.-30.12.17, see Milonga
Adress: Josefinegate 32/34


Which day this week? See post on Fb "Tango in Oslo"on Monday the same week and day of the event.

Come to Arkitektenes hus and dance at the most magnificent oiled wooden floor! It`s situated in the area of Majorstua, great, sound system and with dedicated DJ`s.
We are usually a good mix of seasoned and new dancers. The music is traditional. In tandas devided by cortinas.
Milonga Social is oranized on different days during each week. Which means there will be one milonga each week but it may be on a Thursday, Friday, Saturday or Sunday. We try to find the best day each week due to other activities in Oslo, activities at Arkitektenes house and Milonga Social crew. We aim to cooperate with other oranizors to the best for all of us. You may visit on your own or with a partner.

Welcome!
Best regards from
Milonga Social hosts



A book about tango technique and the prosess of learning tango. Manuscript by Unni Hermanzen and wise tango people around the world.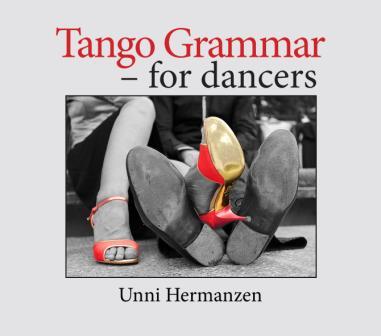 The book is sold at:Milonga Social Oslo, Tangokompaniet Malmø, Tangotanzen Macht Schön Berlin, Nuevas Milongueras, i Hamburg. And is now sold via i-tunes books  https://itunes.apple.com/us/book/isbn9788293167242
And
Amazone.co.uk.http://www.amazon.co.uk/tango-life-Tango-Grammar-dancers/dp/8299871409/ref=sr_1_1?ie=UTF8&qid=1366118782&sr=8-1&keywords=tango+%3D+life%2C+Tango+Grammar+-+for+dancers
If you would like to order the book please send an e:mail to Unni Hermansen. Price to be paid: € 20,- per book plus shipping and handling, Europe: €5, outside Europe: €9.
BIC: DNBANOKKXXX IBAN nr: NO7970321417475.
(Wholesalers discount when buying minimum 10 books.)

Beautifully illustrated by: Lill Aarsund
Photo: Tobbe Malm
Language consultant: Philip Bonczyk
Said about the book:
Mariano D.C.: I student of us had your book. I want to congratulate you with this beautiful piece of art you made. Everything which has a meaning in tango is in it.

Henry D, El Corte: "It is lying on the kitchen table and every now and then I take a look and read a few of your tango filosophies. Very nice. Not pretentious as you often see/read; tango should be like this and not like that. I am happy that you just give suggestions and ideas"
S: "The book enters the core of what tango is about for me.Theory (grammar) and praxis is there in my most happy moments on the dancefloor… ;) … and it is such an easy read, humor, recognition and seriousness, nicely blended. Well done! I want to buy another one to give away to my good tangofriend.... ;)"
Mike, Switzerland: I was sceptical at first. Reading though your book made my heart jump with joy! You are probably onto something with your approach. Absolutely love it."
New course in Tango Grammar upon demand. For more info see Tango Courses.
Milonga
Milonga Puerto...rosado is closed.